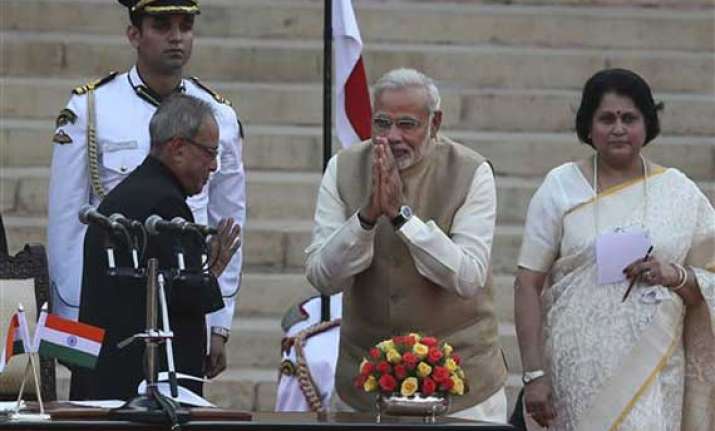 New Delhi: Marking the beginning of a new era in Indian politics, Narendra Modi was Monday sworn in Prime Minister at the head of a 45-member coalition government after the elections threw the first government with absolute majority in 30 years.

63-year-old Modi, the first leader to get a landslide majority for BJP on its own,  became the 15th prime minister in a virtual 'coronation' ceremony in the forecourt of the Rashtrapati Bhawan before a 3000-strong gathering, the largest audience at the swearing in a of new government.

Rajnath Singh, Sushma Swaraj, Arun Jaitley, M Venkaiah Naidu, Nitin Gadkari, Uma Bharti, Maneka Gandhi, Ananth Kumar, Ravi Shankar Prasad, Smriti Irani and Harsh Vardhan were among those who were sworn in as Cabinet ministers.