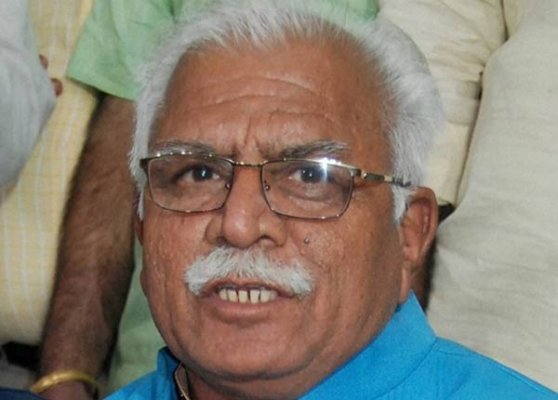 Chandigarh: Prime Minister Narendra Modi and senior Bharatiya Janata Party (BJP) leaders will attend the oath-taking ceremony of Manohar Lal Khattar as Chief Minister of Haryana at Panchkula today.
"Prime Minister, BJP chief Amit Shah, some Union Cabinet Ministers, Chief Ministers of the BJP ruled states and senior leaders among others would attend the function today," Haryana BJP spokesman Vir Kumar Yadav said in Chandigarh on Saturday.
Punjab Chief Minister Parkash Singh Badal would also attend the oath-taking ceremony of Khattar at Panchkula in Haryana, about 20 km from Chandigarh.
Among other leaders, outgoing Chief Minister Bhupinder Singh Hooda has also been invited.
The venue of the oath-taking ceremony, which was earlier Tau Devi Lal stadium, has been shifted to Panchkula's HUDA ground in Sector 5.
Elaborate arrangements have been made for today's function, which in addition to the presence of top dignitaries, is going to see huge rush of the BJP workers.
Haryana Chief Secretary Shakuntala Jakhu and Director General of Police SN Vashisht, Panchkula's Deputy Commissioner SS Phulia held a meeting to review the arrangements for the function.
Senior Haryana BJP leaders also remained huddled in a meeting on Saturday to ensure that the event passes off smoothly.
Tight security measures were being put in place, with over 3,000 cops being deployed.
Haryana BJP leaders claim that nearly 1 lakh people were expected to attend the function.
Roads leading to the HUDA ground were being given a facelift.
The Prime Minister will land at the Chandigarh Airport from where he will take the road to reach the venue, officials said.
In a departure from the past, the venue for the oath-taking function has been kept at Panchkula, which earlier used to be Chandigarh, the common capital of both Haryana and Punjab.
BJP has created history by coming to power on its own for the first time in Haryana, since its inception in 1966.
In the 90-member Haryana Assembly, the BJP bagged 47 seats whereas the Indian National Lok Dal (INLD) won 19. The Congress managed to get only 15 seats.