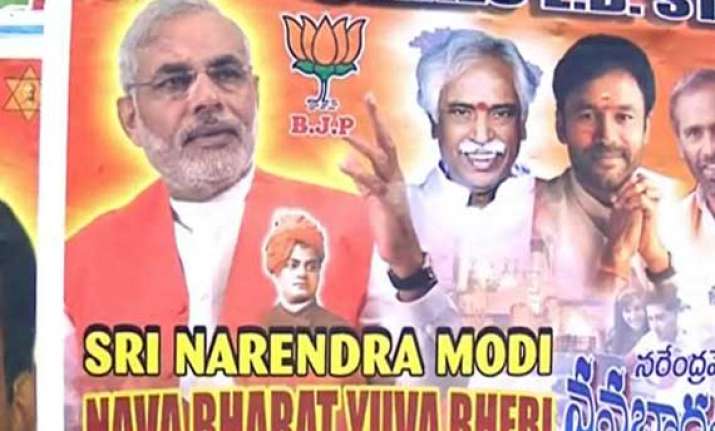 Hyderabad, Aug 10: Gujarat Chief Minister Narendra Modi will be addressing his first paid rally in Hyderabad tomorrow. The rally is mainly targeting youths from the state between 18 – 25 years of age.
Modi will be addressing his first rally in Andhra Pradesh after the party made him the chairman of the election campaign committee. BJP leader M Venkaiah Naidu is also expected to be present in this rally.
This rally is significant in the sense that the party is collecting Rs 5 each from all those who are interested in participating in this rally. The BJP has set up around 250 counters in Hyderabad and adjoining areas to sell the tickets and the party is expecting the participation of around 1.5 lakh youths in this rally. The party claims that the fund generated from this rally will be distributed among the Uttarakhand flood victims.
While the Andhra Pradesh Police is leaving no stone unturned in ensuring maximum security for the visiting Gujarat Chief Minister, the BJP has been denied the permission for 3D holographic telecast of the rally  in different parts of the state.