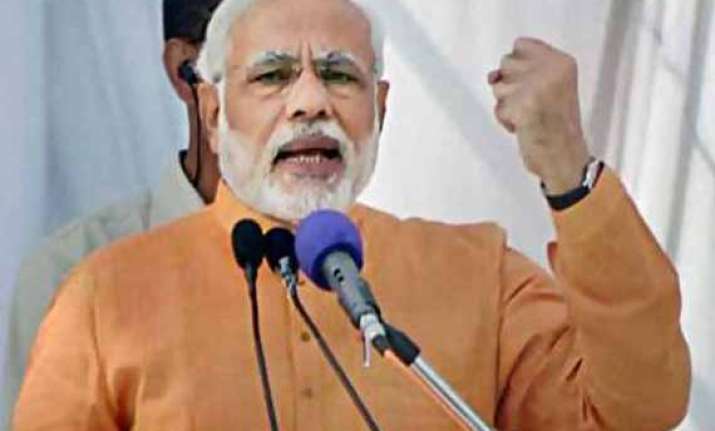 New Delhi: While campaigning for 2014 Lok Sabha elections, Narendra Modi had slammed Congress party for hoodwinking people on price-rise issue. Modi reminded all his audience across the country how  the Congress party and its leader Sonia Gandhi failed to deliver on their commitment to contain  price-rise within 100 days.  
To be fair to Modi, he did not promise anything on inflation during his election campaign. But one thing that he promised to his electorate was that 'achche din aane wale hain' (Good days will come soon).
Now what did it mean to the common man? In a country where a large section of the society finds it difficult to make both  ends meet, prices of essential commodities and services are of utmost importance.
Instead of providing any instant relief to this class that had voted enthusiastically for Modi in the Lok Sabha elections that catapulted him from Gandhinagar CMO to 7 RCR , the Prime Minister has instead  asked the aam aadmi to get ready to swallow bitter medicine in the interest of the country's financial health.
Addressing party workers in Goa, the Prime Minister Narendra Modi said, "Taking tough decisions and strong measures in the next one or two years are needed to bring financial discipline which will restore and boost the country's self-confidence."
"I need to take some harsh decisions and administer some bitter medicine in order to resuscitate this patient. The medicine may hurt some of you but I ask for your support at this time," Modi added.
Is it the same Modi who ridiculed Congress for being indifferent to the poor of the country?
If media reports are to be believed, Modi government is going to  take some tough economic decisions that will have a direct bearing on the lives of the poorer section of the society.
For example, the buzz in the air is that the government may withdraw all subsidies on diesel and cooking gas. There is speculation in the media about several other "bitter medicines" that Doctor Modi is planning to give to his countrymen although there is no official word from the government side on these issues and there can't be any as the budget is being prepared and in all probability it will be presented in the second week of July.
But Doctor Modi should know one simple thing: patients should be advised to take only those medicines that they can afford. Don't prescribe medicines that they can't afford to purchase.