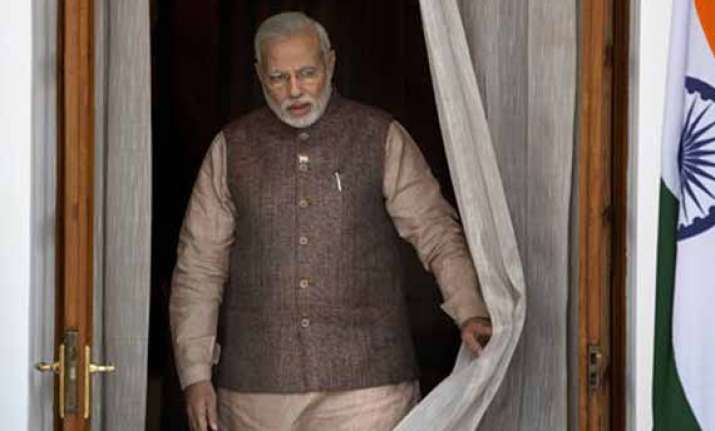 New Delhi:  Getting down to business, Prime Minister Narendra Modi today asked his Cabinet colleagues to set a 100-day agenda with focus on efficient governance, delivery and implementation of programmes.
Believing that the progress of states is crucial for the country's development, he also instructed his Council of Ministers to give priority to the issues brought forth by the state governments as also the MPs.
The directives were given by Modi at a Cabinet meeting here in the context of his 10-point vision which includes increasing investment, completing infrastructure projects in time-bound manner and exploiting the natural resources to the country's benefit.
To send out a similar message across the country, Modi is likely to address the nation, possibly after the brief Parliament session that would be convened from June 4 to 11 during which President Pranab Mukherjee will address the joint sitting outlining the government's agenda.