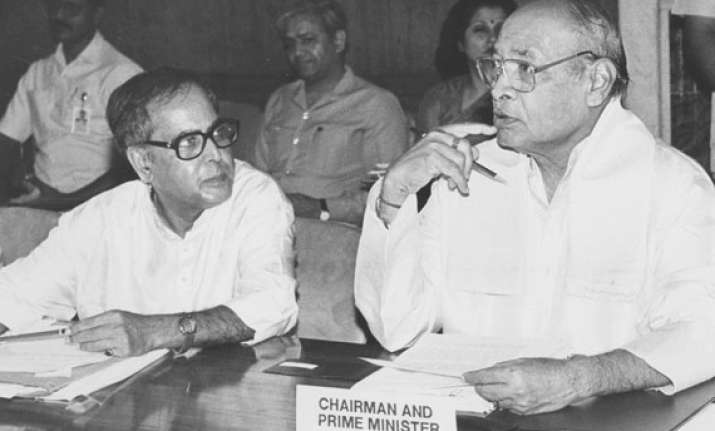 Hyderabad, Dec 31: President Pranab Mukherjee Monday recalled that he used to be rebuked by then prime minister P.V. Narasimha Rao as he (Mukherjee) was not good at computers.
"He used to rebuke me because I am very bad in computers and he was quite excellent in computers. So sometime when I used to go to him with written draft or original text, he used to write below I don't want to see this, send me computer piece. Oh... but I don't know. I don't use," said a smiling Mukherjee recalling those days while delivering the inaugural P.V. Narasimha Rao memorial lecture here.
Mukherjee, who worked as deputy chairman of the Planning Commission and as a minister in Narasimha Rao's government, spoke about the late prime minister's contribution to science and technology saying it was one of his penchants.
The president said he was privileged to work under Narasimha Rao in various capacities.
"Since my memory goes, no Congress document was finalized unless it was vetted by Narasimha Rao because he was known to be a great draftsman and for mastery of language," said Mukherjee.