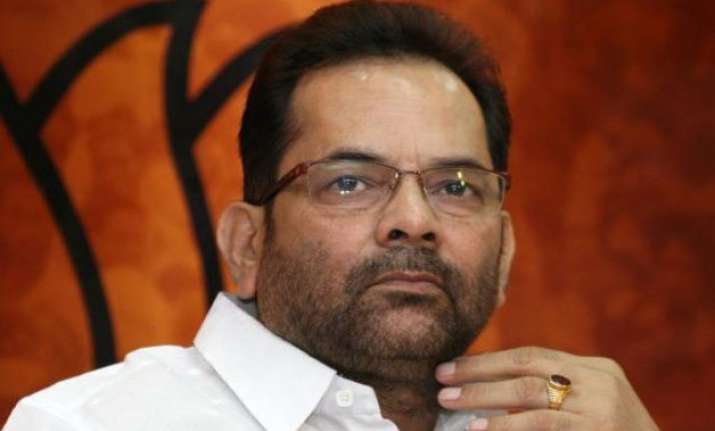 Srinagar: Union Minister Mukhtar Abbas Naqvi today visited Pattan area in north Kashmir's Baramulla district to take stock of the situation in the wake of heavy rains.
"Naqvi, accompanied by state Minister for PHE, Irrigation and Flood Control Sukhnandan and Minister for Technical Education Imran Reza Ansari visited several villages of Pattan and other adjacent areas to take stock of the situation which has arisen due to incessant rains," an official spokesman said.
While interacting with people, the ministers assured them that necessary mechanism have been put in place by the government for dealing with the flood situation.  They said that control rooms have been established in North, South and Central Kashmir to monitor the water levels.  
The ministers also appealed to the people not to panic as every possible step was being taken to deal with the flood threat and around four lakh sand bags have been made available to strengthen the river banks and to deal with any eventuality.
Earlier in the day, Naqvi was briefed by the state ministers about various steps taken by state machinery in dealing with the situation.
Naqvi was today tasked by Prime Minister Narendra Modi to make assessment about the flood situation and coordinate with the state government besides officials of the army involved in rescue efforts.