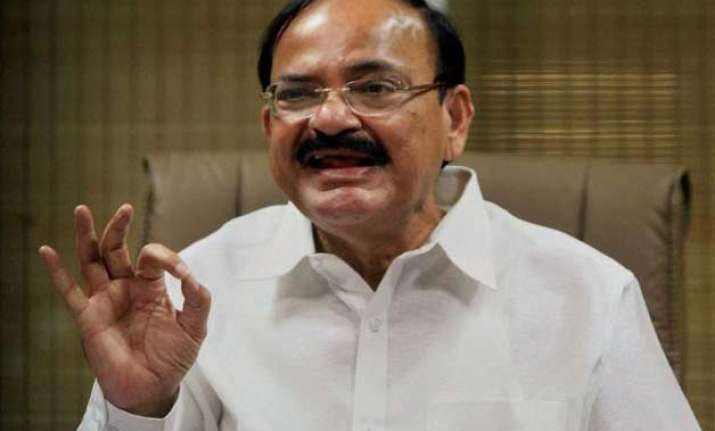 New Delhi: Delhi election results had its echo in the Lok Sabha today with Union Minister M Venkaiah Naidu taking a dig at Congress for ridiculing the BJP for its poor show.
"You (Congress) have got insulted while (Bhagwant) Mann has earned kudos," he said while intervening in the discussion on the Motion of Thanks to the President for his address.
Striking an introspective note, he said BJP also will have to look within and learn lessons from the defeat. "We need to examine why, after winning in all the seven states, we lost in Delhi."
In the 70-member Delhi assembly, AAP tornado flattened rival parties bagging 67 seats and just 3 for BJP and none for Congress.
Naidu's remarks came when Congress members pointed to BJP's debacle in Delhi and ridiculed him for his claims that the Narendra Modi government at the Centre was aware of its responsibilities after winning a large mandate.
"After the general elections in May, 8 states went into polls. Of these, 7 states NDA won a clear mandate. You (Congress) have been reduced to zero," Naidu told the Congress.
"Some are saying that since you installed biometrics in offices, you have lost... You have to come to work on time...We have lost the election, party will discuss why. We are learning our lesson, we will accept it with humility," he said.