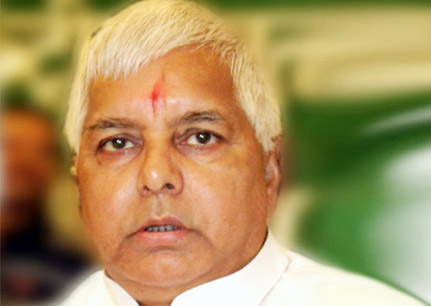 Patna, Nov 24 : RJD supremo Lalu Prasad today described the Bihar verdict as mysterious and added that his aliance will analyze how this so-called verdict came about.
Addressing a press conference, a glum-faced Lalu Prasad, with Ram Vilas Paswan sitting at his side, said: "I am not naming anybody, nor  am I alleging rigging. The fact is, in Bihar, mysteries do not remain so for more than a week."
Though not speaking in so many words, the RJD supremo was hinting at some fudging in EVMs (electronic voting machines).
"Even the media had not expected such a result. It has left behind the 1977 verdict (when Janata Party decimated Congress after the Emergency). I will not comment on the miracle, but I assure you, we will analyze", said Lalu.
"Even some ministers who had lost hope of winning, have won. I do not have bitterness towards any body. I congratulate
Nitish Kumar
, but not the BJP, a party which I hate", said the RJD supremo.
"Magadh, Aurangabad, Kosi, Madhubani, Chhapra, even Muzaffarnagar, we lost. We will find out the reasons behind these magical results.", said Lalu.
Lalu Prasad ruled out any breaking of M-Y alliance (Muslim-Yadav). He also ruled out the failure in projecting a chief ministerial candidate. "I was the chief ministerial candidate", he pointed out.
Lok Jan Shakti president Ram Vilas Paswan said, probably we failed in convincing the people of Bihar about Nitish Kumar's 'chhal prapanch' (machinations). We will sit in the Opposition and see how this government fares."