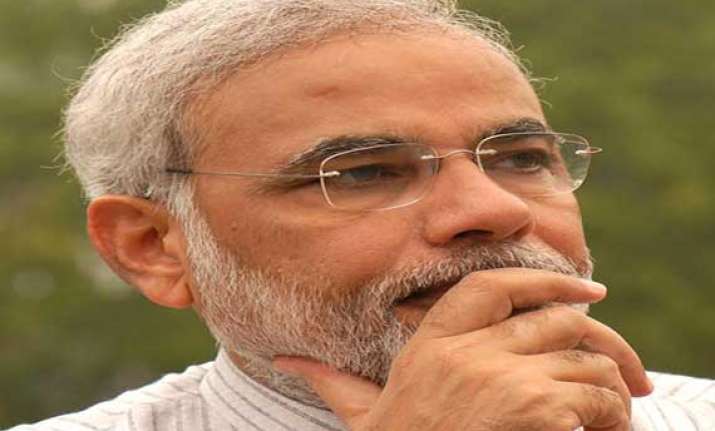 Amethi: "If I lose, my kettle is ready. I will go back and sell tea," BJP's Prime Ministerial candidate Narendra Modi said today.
"I have come to bring in a change. It is a gang of 2000 people who loot people and the country. We have to stop that.  I am ready for any consequence," he said addressing a rally here in the Gandhi family bastion in support of BJP candidate Smriti Irani who is contesting against
Rahul Gandhi
.  "Is it a crime to be born in a poor family? Is it a crime to sell tea? They made me a criminal. But I can assure you that good days will come," he said.
Trying to strike an emotional chord with the electorate of this constituency of Uttar Pradesh, the Gujarat Chief Minister said his "pride" lies in the hands of the people of Amethi.  "My honour is in your hand...the honour of a servant, a son of a poor mother, a tea vendor are in your hand," he told the gathering.
Modi alleged that Sonia and Rahul have "cheated" the poor and are "worried" as they are wondering how a "son of a poor mother" and "tea-vendor" could challenge the "rulers".
Asserting that he does not believe in corruption and neither allows anybody else to indulge in it, he said, "I am four-time Chief Minister and the Chief Minister of a prosperous state. But when the mother of Chief Minister of such a prosperous state had to cast her vote (last month), she came to the polling booth in an autorickshaw." "Who says corruption is necessary? Mera mantra hai, na khata hun, na khane dunga (my mantra is neither I indulge in corruption, nor allow anybody else," he said.