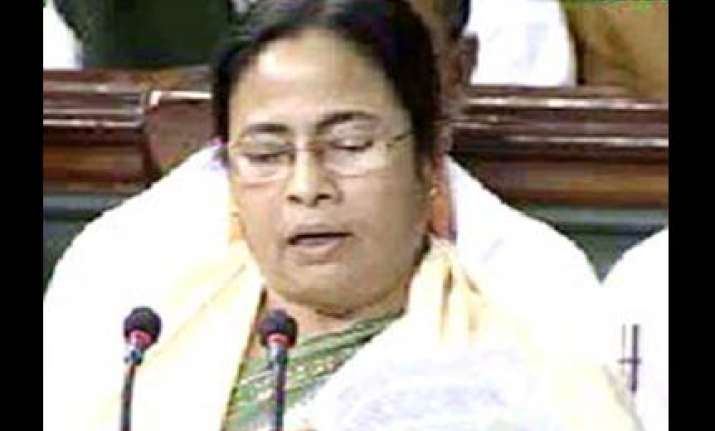 New Delhi: Under attack for her frequent absence from Delhi, Railway Minister Mamata Banerjee on Thursday  insisted that it has not affected the functioning of her ministry whose performance was the best "in last 50 years".  
Replying to a debate on supplementary demands for grants in the Lok Sabha, she appealed to political parties not to disrupt plying of trains as the bandhs have already caused losses to the tune of Rs 1,000 crore. "You can say that I don't live in Delhi. You can say that politically...what I have done, nobody has done in the last 50 years," she said.  
Within a span of one year the railways came out with a White Paper, Mission 2020, new recruitment policy and new catering policy, she said, stressing all the promises made in the budget would be fulfilled.  
Banerjee has been under attack from various quarters for frequently remaining in West Bengal in view of Assembly elections next year. Her political opponents have even labelled her as 'Non-Resident' Railways Minister.  
The Lower House later passed the supplementary demands that sought to increase expenditure of railway by Rs 498 crore including Rs 100 crore for the Commonwealth Games, over and above what was sanctioned by Parliament in February. PTI