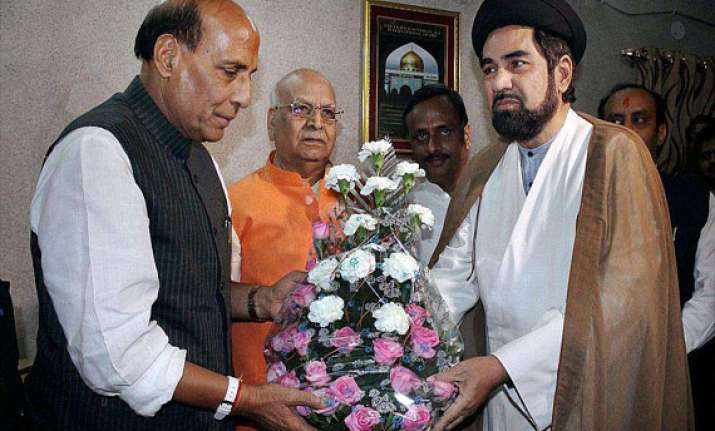 Lucknow: Prominent cleric Maulana Kalbe Jawwad on Tuesday  said there was some fear among Muslims as far as BJP prime ministerial candidate Narendra Modi was concerned, but its national president Rajnath Singh's image was emerging like former Prime Minister Atal Bihari Vajpayee.
"There is some apprehension among Muslims vis-a-vis Modi. They feel Rajnath Singh will prove better. They used to apprehend that if BJP comes to power, something could happen. But the ground reality is that the best relations with Pakistan developed when Vajpayee was the External Affairs Minister," he said.
Jawwad, however, said his meeting with Rajnath, who is contesting from Lucknow, last night was not political, but personal.
"I don't consider this meeting as political, but personal. We had been meeting earlier as well. When he was the Chief Minister, he used to meet us. He used to come and greet us when Namaz of Eid was held. From this point of view we have old relations. This meeting was not political, but personal," he told PTI.