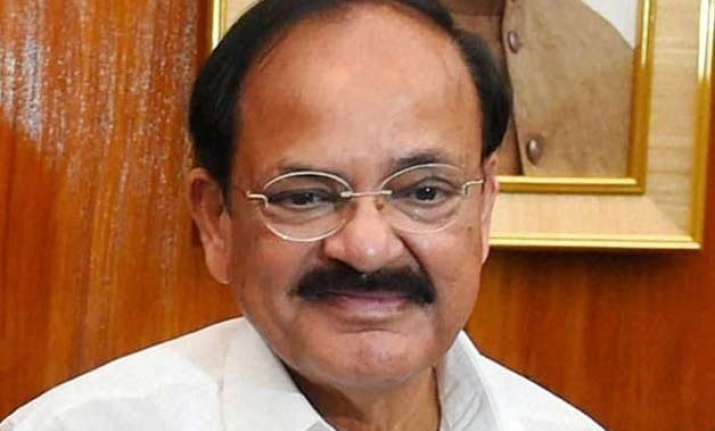 New Delhi: Government and BJP today distanced itself from Shiv Sena's controversial remarks for scrapping voting rights of Muslims, saying such suggestions are "unacceptable" and against the Constitution as there cannot be any discrimination on the basis of religion on the issue.
Parliamentary Affairs Minister M Venkaiah Naidu said Government is committed to the Constitution that grants equal voting rights to all and there cannot be any differentiation.
He also said that the government is committed to defending the equal rights of all as per Constitution.
"The suggestion to deny voting rights to anybody, even for the sort of a discussion, is not acceptable at all. The Constitution does not accept it and people of India do not accept it," he said, adding that the right to vote is a Constitutional right available to all citizens, irrespective of their social or economic status.
Shiv Sena had yesterday courted controversy by demanding withdrawal of voting rights of Muslims, saying the community has often been used for vote bank politics, evoking sharp reactions from several political parties which accused it of trying to inflame passions and divide people.
An editorial in Sena mouthpiece 'Saamana' had also likened the All India Majlis-e-Ittihadul-Muslimeen (MIM) and Owaisi brothers to "poisonous snakes" who spew venom to "exploit" the minority community Naidu said, "We are committed to defend and uphold the Constitutional rights of all citizens. This government is committed to the Constitution. We don't say any such suggestion or purported suggestion," he said.
Minorities, including Muslims, are as much the citizens of our country as anybody else and there cannot be any differentiation on any grounds, he said.
When asked about the controversy, Home Minister Rajnath Singh said, "Untouchability should come to an end." He declined to elaborate.