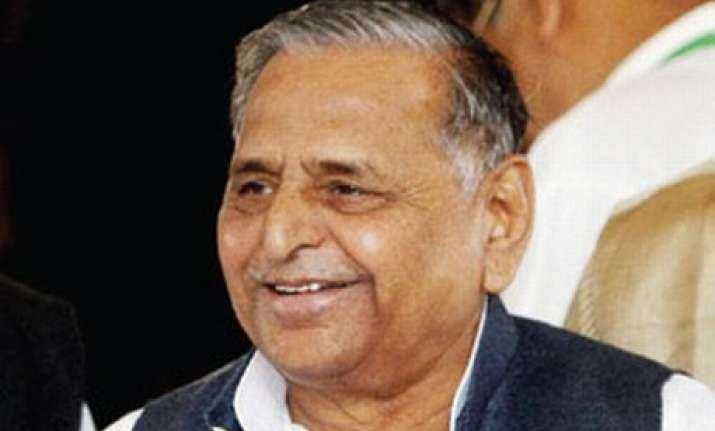 Lucknow:  Samajwadi Party supremo Mulayam Singh Yadav was today elected as the party national president for the ninth consecutive term on the opening day of its national convention.
Mulayam has been elected as the national president for ninth term unanimously, party's national general secretary Ram Gopal Yadav said.
Mulayam would remain the party president for the next three years, he said.
Mulayam Singh is the founder president of the Samajwadi Party. He had been UP Chief Minister as well Union Minister in the past.
In 2012 assembly elections in Uttar Pradesh, Mulayam Singh Yadav handed over the baton of the party in the state to his son Akhilesh Yadav. The SP stormed back to power in Uttar Pradesh under Akhilesh Yadav's leadership.