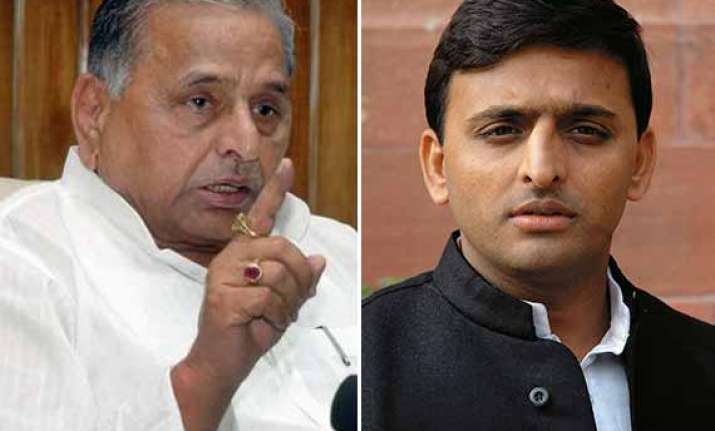 Lucknow: Uttar Pradesh Chief Minister Akhilesh Yadav was left red-faced Tuesday when his father and Samajwadi Party chief Mulayam Singh Yadav chose a public platform to reprimand him.
In a perform-or-perish style warning, the senior Yadav told his son at a function that it was high time he proved his worth.
"Ai Mukhyamantri suno! (Listen chief minister)," he told a visibly embarrassed Akhilesh Yadav, adding that he was surrounded by self-seeking bureaucrats and 'chaploos' (sycophants).