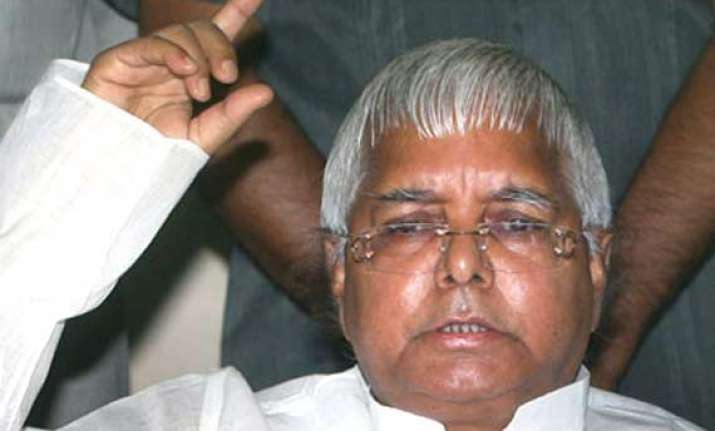 New Delhi: After hooking up with his arch rival JD (U), RJD Chief Lalu Prasad Yadav feels that Mayawati and Mulayam Singh Yadav must also join hands to protect the nation's unity.
Lalu Prasad in an interview to English daily, said, "Bihar's political experiment will be replicated in other states to trounce the communal forces. Even Mayawati and Mulayam Singh Yadav should come together to protect the unity of the country".
He predicted that his party's alliance with JD (U) and Congress would result in BJP's debacle in the forthcoming assembly elections amd by-polls. 
According to him, joining hands is the need of the hour. He said, "Mandal forces will have to unite to trounce kamandal and communal politics of BJP".
Lalu alleged that the BJP has come to power by duping people and now they intent to impose their communal agenda on the secular people of India. Lalu once again charged at the Shiv Sena MP who force-fed a fasting Muslim.
When asked about the prospects of catapulting the BJP by forming alliance with Congress and JD (U), Lalu said that our collective strength will defeat BJP.
He said, "In the Lok Sabha elections, RJD and Congress garnered around 30% votes. Adding 15% JD (U) votes would be much more than what NDA secured. BJP will just be blown away."