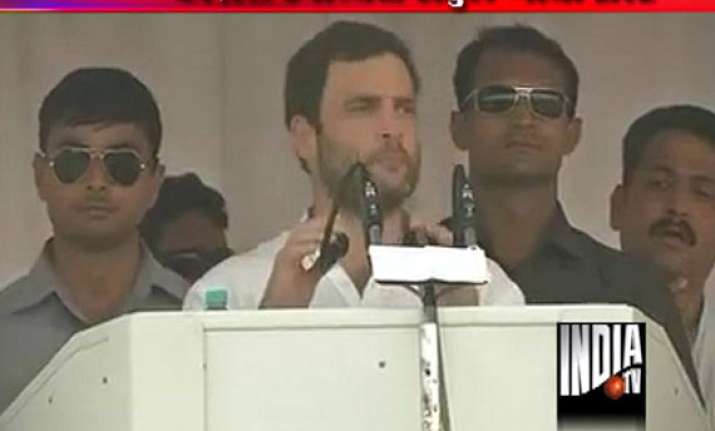 Sangrur (Punjab): After publicly disapproving the ordinance cleared by Manmohan Singh led union cabinet, Congress vice-President Rahul Gandhi now says that the PM is one of his political gurus.
According to Rahul, his mom Sonia Gandhi is his other guru in politics.
"I have two gurus in politics. The Congress president (Sonia Gandhi) and Manmohan Singh. Punjab has given one of these gurus," Rahul told the gathering.
Having embarrassed Prime Minister Manmohan Singh by terming a government ordinance on convicted politicians as "nonsense", Congress vice president Rahul Gandhi today showered praises on him, saying "what he (prime minister) had done for the country, no one has done".