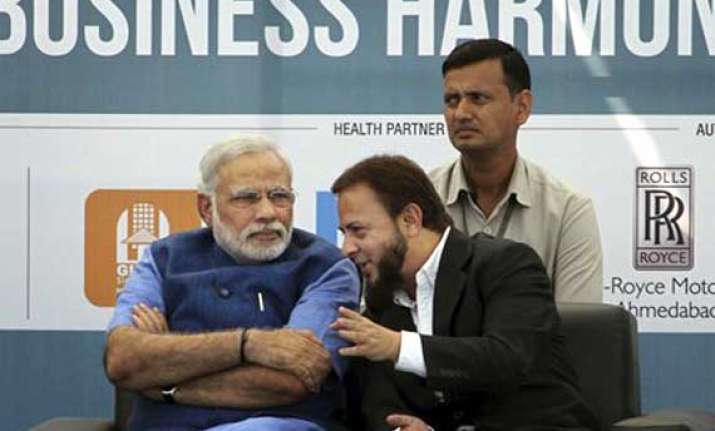 Ahmedabad: Gujarat Chief Minister Narendra Modi Friday reached out to the Muslim community by attending a conclave organised by its business representatives as he called for creating a healthy society by brining all groups together and adopting a growth model that ensures equality.
The BJP's Prime Ministerial candidate said ensuring security, equality and prosperity of people is necessary for the country's growth.
All political parties are seeking power and BJP is also doing so. However, the difference is his party is seeking power to empower people, the BJP stalwart said.
The three-day conclave, "Ummat Business", is being held for the first time here on the banks of Sabarmati River. Close to 50 exhibitors have set up stalls showcasing their products at the event, organised by Muslim businessmen, whose theme is "Harmony in business - Lets grow together".
The participants range from automobile sector to Information Technology to realty.