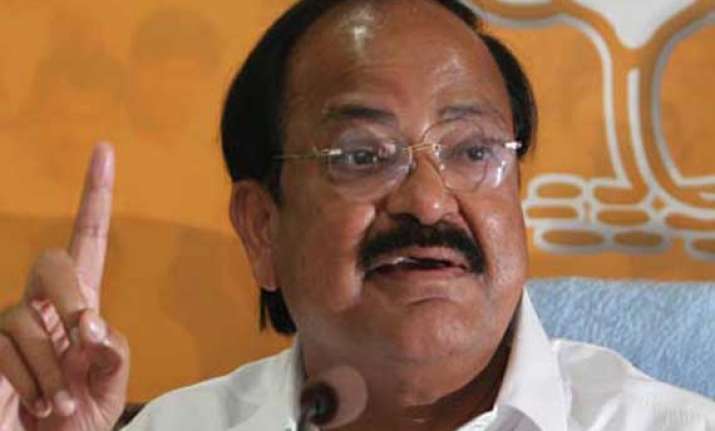 Hyderabad: BJP leader M. Venkaiah Naidu today said, Narendra Modi will be the Prime Minister and there was no second opinion about it.
Addressing a press conference, Naidu said, there was no rethinking or second opinion in the party on the choice of Modi as PM.
"Modiji  is the leader. He will be the Prime Minister and there is no second opinion."
Naidu discounted media reports that talks were going on in BJP over cabinet berths to be allotted.
He said, the party parliamentary board would meet on May 17 and decide its future course of action.
On L K Advani, Naidu said: " Advaniji  is our  tallest leader and the party needs his guidance." He said all senior leaders would be suitably honoured.