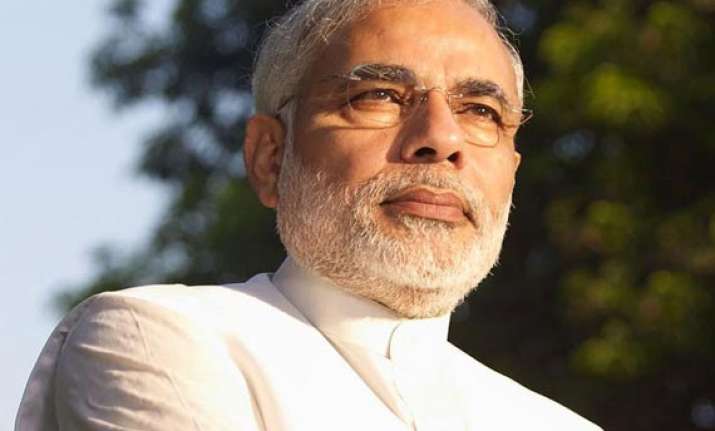 Indore: BJP president Rajnath Singh today claimed his party may win over 300 seats on its own in Lok Sabha elections in view of "surging" popularity of its PM nominee Narendra Modi.
"When I first asked BJP workers to work together to attain the magic figure of 272 seats, even the opinion polls said this target is difficult to achieve.
However, seeing the energetic atmosphere in favour of Modi, I now feel that we may cross even 300 seats," Rajnath said while addressing party workers at parliamentary area meet on Dussehra ground here.  
Rajnath said Modi was perhaps the only leader in the history of independent India who has been continuously attacked by his opponents. "I feel the Almighty is testing Modi as He wants to get some big work done from him," the BJP president said.
Rajnath attacked Congress over its claims of "Bharat Nirman", alleging successive Congress governments have misled the common people on issues like poverty, inflation, unemployment and internal and external security of the country.