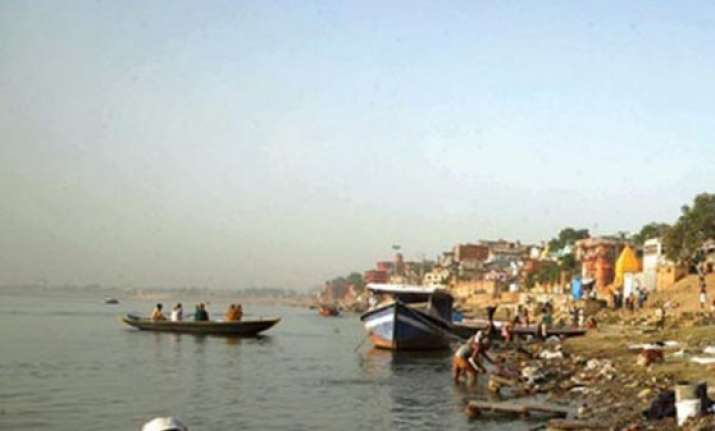 New Delhi: The NDA government asserted before the Supreme Court that Prime Minister Narendra Modi's ambitious clean Ganga plan has a 'vision' to achieve the goal of 'aviral' (uninterrupted) and 'nirmal' (clean) river.
"The ultimate (plan and target) is clean and continuous flow of Ganga. Aviral and nirmal flow of Ganga," Solicitor General Ranjit Kumar submitted before a bench headed by Justice TS Thakur.
The Solicitor General made the statement in the wake of repeated remarks by the bench that the Centre was 'visionless' in its mission to clean the 'holiest of its holy rivers'.
"You are unable to tell about the vision for the last three hearings. We want to know what is the ultimate," the bench, also comprising justices AK Goel and R Banumati was asking the Solicitor General.
Not denying that lot of money, probably in thousands of crores of rupees, has gone into the project for cleaning Ganga since 1985, Kumar said, "The focus today has changed. 118 towns have been identified to be focused and 1649 gram panchayats to be focused and the focus today is that we have to achieve the target."
"Today we have a vision. We are bound to do this. We are making us responsible that we will achieve the target," the Solicitor General said and added that clean Ganga project is connected with 'Swachh Bharat Abhiyan', another ambitious plan of the Prime Minister.
He said in the next two years it will become clear how many Sewage Treatment Plants (STPs) and sewarage are in place at different cities and towns through which the Ganga flows in five states of Uttarakhand, Uttar Pradesh, Bihar, Jharkhand and West Bengal.
He said a consultative meeting to discuss the issues of industrial pollution in river Ganga was organised by Ministry of Environment, Forests and Climate Change on September 19 which focused on installation of real-time effluent quality monitoring system by the grossly polluting industries located in the Ganga river basin within the planned time lime by March 31, 2015.
Kumar, who was pleading the bench to give time till December so that the Centre could come out with a compact plan, also passed the blame for the critical state of affairs of Ganga to statutory bodies like Central Pollution Control Board (CPCB), working without a chairman for around six months.
"CPCB is a complete failure in terms of functioning," was how the bench reacted when it was told by Solicitor General that "it is not doing its duty," and there are "764 grossly polluting units" along the Ganga.