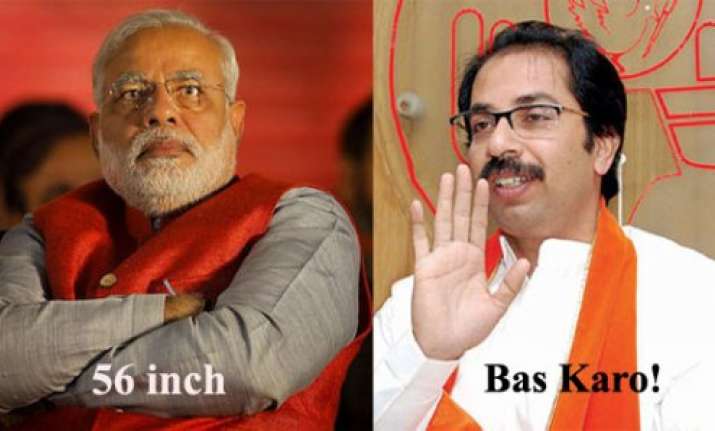 No wars are fought without fatal wounds, so when BJP-Shiv Sena was at loggerheads over seat-sharing, things were bound to happen.
Ever since the breakdown of 25-year-old Shiv Sena-BJP alliance over seat-sharing issues, things have turned intense between the two parties.
The war of words from both sides has tremendously reticulated their stand in political arena, while for commoners it's just a new 'gossip' piece.
Here is a look at 5 top hot arrows of words targeted by Uddhav Thackeray at Prime Minister Narendra Modi.
1. Afzal Khan Army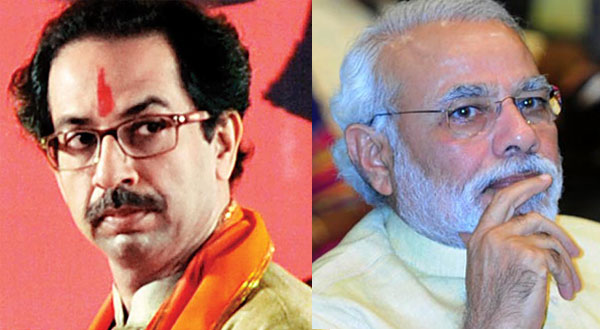 With top BJP brass including PM Modi, Sushma Swaraj, Rajnath Singh and chief ministers and other senior leaders jumping-in for political campaigning in Maharashtra, the lonesome Shiv Sena Chief satirically slammed the Modi team as 'Afzal Khan army'.
2. Pakistan Sambhalo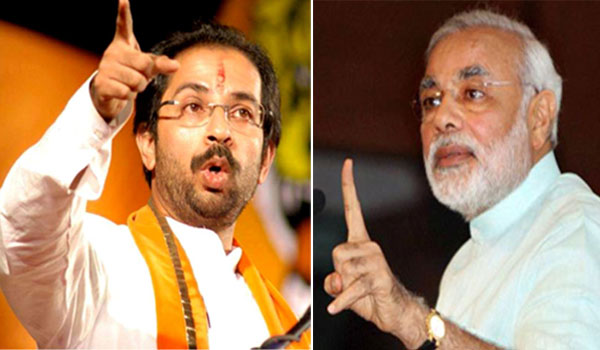 Uddhav Thackeray slammed PM Modi for campaigning in Maharashtra and advised him to focus on stopping the 'atrocities' by the neighboring country Pakistan and not on Maharashtra politics.
3. 56 inch Chest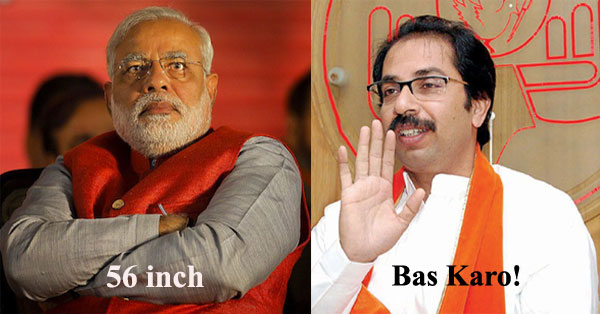 "Do you need a 56-inch chest to protect the interests of the nation and to teach Pakistan a lesson for their misdeeds? All you need is a strong will power to give it back to them in the same measure," Uddhav Thackeray wrote in Saamna.
4. Fake Respect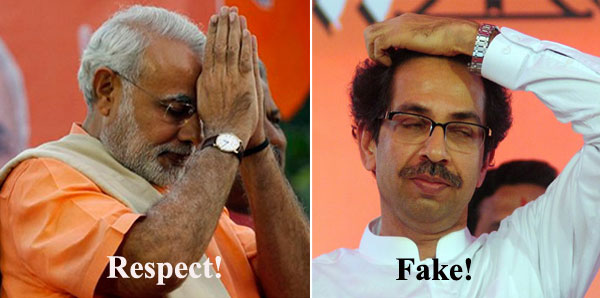 When Modi said, "I respect Balasaheb Thackeray and will not utter a word against Shiv Sena".
The angry Shiv Sena chief said, "Where was this respect when the alliance ended over seat-sharing?"
 5. 'Yuva Josh nahi Purani soch'
BJP questioned Shiv Sena commander Uddhav Thackeray's intent, saying why he sent his 24-year-old son Aditya Thackeray to save the 25-year old alliance.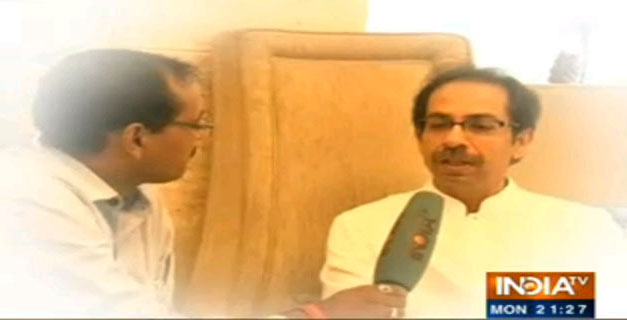 In his recent interview to our channel, the Shiv Sena chief counter attacked Modi-led BJP government over the issue and said that party has double standards over inclusion of young blood in politics.