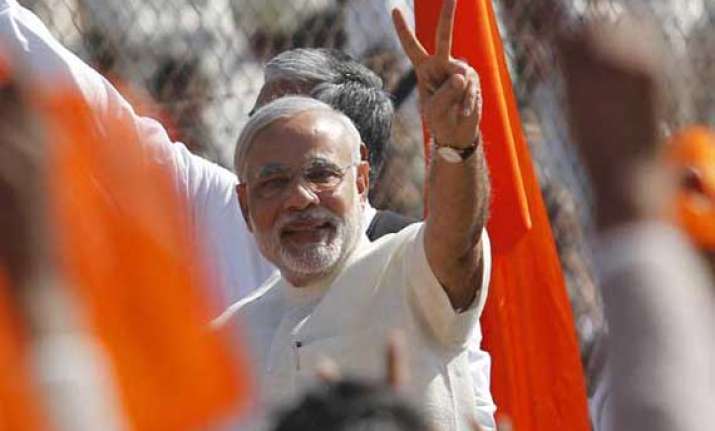 Thiruvananthapuram: Gujarat chief minister Narendra Modi will address two rallies, one in Kochi and the other in Thiruvananthapuram today.
Modi will reach Kochi airport at around 4 pm, and address his first rally half an hour later. This meeting is being organised by Kerala Pulaya Maha Sabha, an outfit of one of Kerala's leading scheduled caste communities.  The rally is being organised to mark the centenary of "Kayal samaran", a protest by Dalits  against denial opr right to organise themselves.
The BJP is projecting the invitation extended to Modi by the outfit as a sign of his increasing acceptability among backward classes.
He will leave for Thiruvananthapuram by 6 pm, where he will address his second rally an hour later, at Sankhumugham beach.
Modi is also expected to meet local bishops and representatives of some churches too in Kochi.
This is Modi's first major public engagement in Kerala after being projected as BJP prime ministerial candidate. .