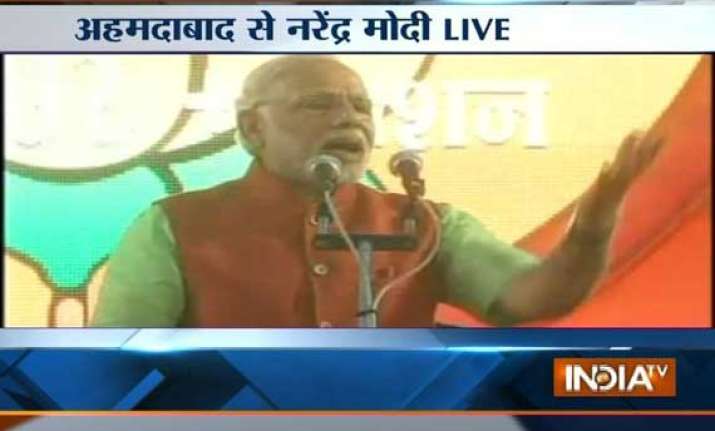 Ahmedabad: BJP prime ministerial candidate Narendra Modi today told a youth rally here that the voters across the country are angry with the Congress and they are going to mete out the harshest punishment, even harsher than the elections held soon afer Emergency in 1977.
Modi said, only a few days are left for change of government at the Centre. 
During the 1977 Lok Sabha elections held after the Emergency, the Congress lost all seats except one in the states of MP, UP, Bihar, Rajasthan, Gujarat, Punjab, Delhi and Haryana. 
Addressing a Hip Hop youth rally at Sardar Patel stadium, attended by several thousand youths dancing to the tunes of songs made to eulogise the BJP leader, Modi  alleged the Congress was resorting to dirty tricks to malign him.