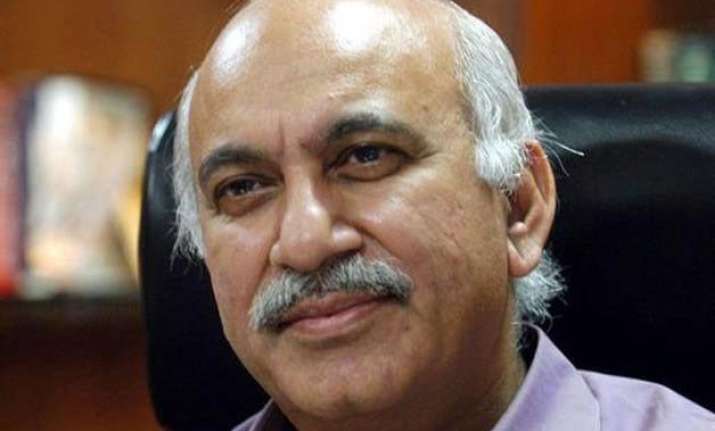 New Delhi:  Hailing the outcome of talks between Prime Minister Narendra Modi and his Pakistani counterpart Nawaz Sharif, BJP today called it a "game-changing" achievement of Modi which will "will bear fruit on the ground very soon".
The ruling party said Modi's decision to accept Sharif's invitation to visit Pakistan for the SAARC summit in 2016 was a high point of the talks and the coming year had the potential of being a "historic year" in relations between the two neighbouring countries.
"BJP warmly congratulates Prime Minister Modi for this game-changing achievement and welcomes Prime Minister Sharif's efforts to lead the rapprochement. We are confident that this diplomatic agreement will bear fruit on the ground very soon," it said in a statement.
The positive breakthrough in Indo-Pak relations achieved in the talks in Ufa in Russia paves the way for partnership in development, BJP said, adding that it is an important milestone in Modi's vision of prosperity across the SAARC nations in an environment of shared peace.  
"This process, already underway, gets a significant boost," it said. The talks also reflect the desire of the people to seek solutions, instead of being trapped in problems.
"The consensus on the nature of terrorism, on action against perpetrators of terrorism, and agreement to discuss all issues bilaterally, is evidence of goodwill and a commitment to create the harmony that carries a dialogue process forward.
"The resumption of dialogue, including at the level of NSAs, will be conducive to the enhancement of stability on the border," BJP said.
BJP spokesman M J Akbar earlier described the outcome of Modi-Sharif talks as a "glimmer of light" in bilateral relationship, stressing that Pakistan has for the first time accepted India's "definition" of terrorism.