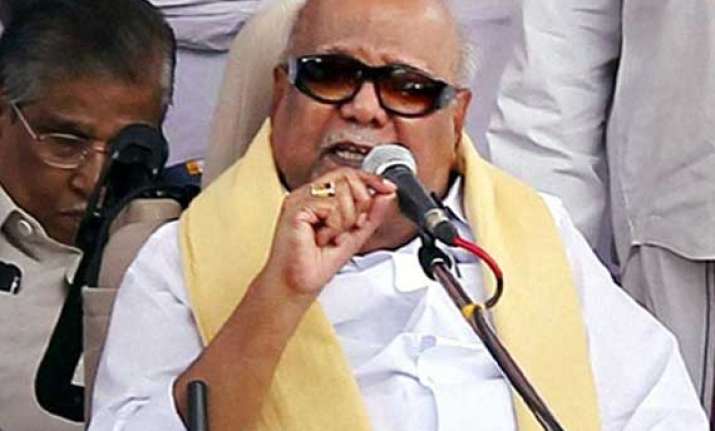 Chennai: DMK president M Karunanidhi today said Narendra Modi's invitation to Sri Lankan President Mahinda Rajapaksa for his swearing-in was "not acceptable and unwelcome" by Tamilians all over the world and urged the BJP leader to drop the initiative.
"The centre should deeply ponder over whether a person who had killed lakhs of Tamils, indulged in ethnic cleansing and someone who had waged a war against his own people should participate in the swearing-in of Narendra Modi and request them to drop the initiative," he said in a statement here.
Political parties in Tamil Nadu, including DMK and AIADMK have charged that the maximum number of civilian casualties of Tamilians occurred in the last leg of the war between the Sri Lankan Army and rebel LTTE with Rajapaksa at the helm of affairs.
Karunanidhi, whose DMK had parted ways with ally Congress last year over the Sri Lankan Tamils issue, said the latter did not heed repeated pleas of the people of Tamil Nadu, besides international Tamil groups, against treating Sri Lanka as a friendly nation.