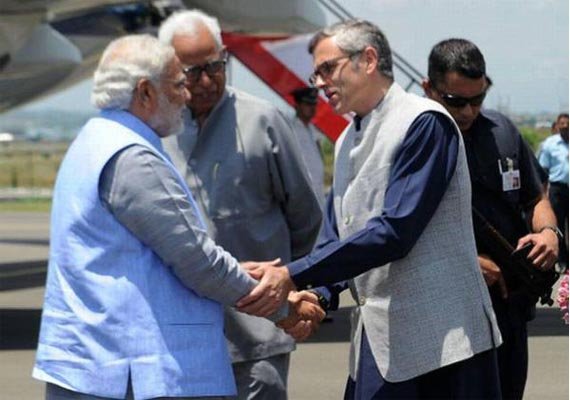 Srinagar: The National Conference spokesperson Mehboob Baig today attacked Prime Minister Narendra Modi's meager amount of Rs 745 crore for the flood-hit victims in Jammu and Kashmir when they had demanded a larger sum that would bring relief as the state prepares for hostile winter.
Baig, while speaking to a news channel said, "The hostile weather is knocking at the door. The people of Kashmir had expected a lot from the Prime Minister, now imagine what they are getting in return. The state government asked for 45,000 crore and got only 750 crore. I don't know how to respond to this."
But the BJP was quick to dismiss this criticism of Modi. "I am surprised at this view of the National Conference. They are missing the fundamental problem in Kashmir. The reason why Modi had to make that outreach is that he got feedback that there is great resentment against the state government and there was absolutely no trust. I am glad that the chief minister was at least graceful enough to admit that and I am surprised at what the spokesperson is saying," said BJP spokesperson Sanjay Kaul.
PM Modi announced Rs. 570 crore for rebuilding homes in Kashmir, and Rs. 175 crore for six major hospitals worst affected by the floods. "India shares the grief of Jammu and Kashmir. The government stands with the people in rehabilitation efforts," he said on Thursday, also announcing that books and notebooks would be provided to thousands of schoolchildren.
Narendra Modi spent his Diwali Thursday with soldiers and also visited Srinagar which was devastated by floods last month, the worst in Jammu and Kashmir in 100 years.