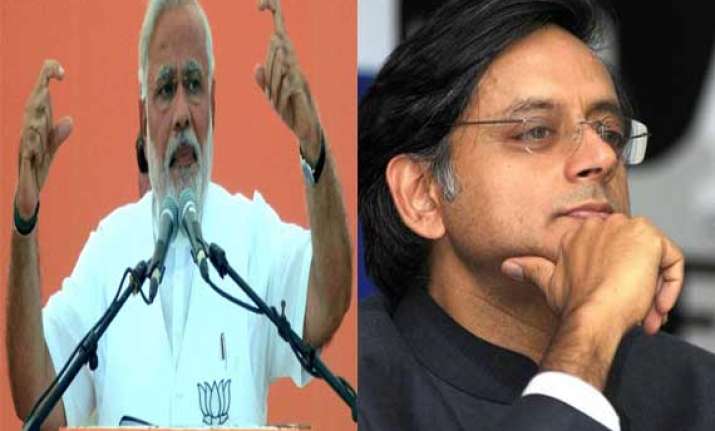 New Delhi: Slamming Narendra Modi, Congress today accused him of practising "low, petty politics" and said he was "exploiting" the 'neech rajniti' remarks of Priyanka Gandhi by distorting its interpretation.
Congress spokesperson Shashi Tharoor said Priyanka had not made any reference to caste or the origin of Modi and was talking about "debased level of political discourse of the BJP".
He condemned the attempt by Modi to "exploit" the phrase and attach to it the idea of caste in his speeches. The BJP's Prime Ministerial candidate Calling it an "opportunistic and intentional exploitation" of a remark, Tharoor said while Congress asks people to "cast" their vote, Modi tells them to "vote for their caste".  "It's a low, petty politics. It is a revelation of how Modi thinks about caste rather than Congress leaders," he said.
Turning to attack by BJP leader Arun Jaitley on Priyanka for her "neech rajniti" remarks, Tharoor said, "It is an unncessary petty remark...I do not think this part time politician's jibe applies to Priyanka Gandhi.  
"On the contrary, it may be that Jaitley, who is contesting Lok Sabha election for the first time is in for a rude shock and it may be that he may remain a part time Lok Sabha aspirant after the results are out." Jaitley had yesterday said that when this word is used in relation to either the persona or the views of a person belonging to a backward community, it gives rise to apprehensions.
"And therefore, if you claim to be a vocational participant in politics, then be sure of the vocabulary you use," he had said insisting that who are inexperienced in politics should and must think four times before using such words.