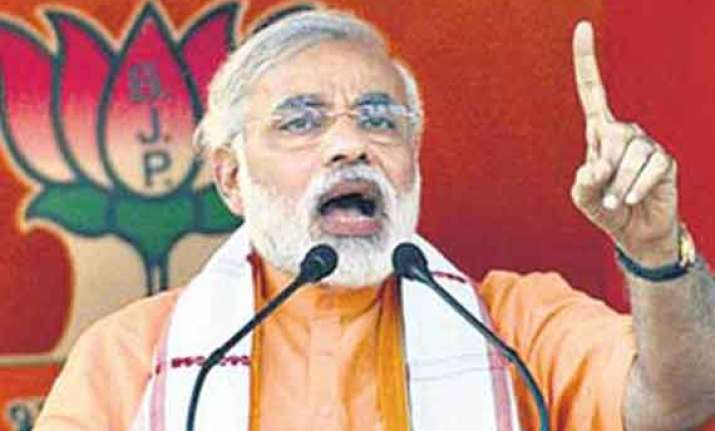 Ahmedabad: In a sharp retort to Priyanka Gandhi's barb of indulging in "low-level" politics, Narendra Modi today invoked his 'backward class' status to further mount attack on the Congress' star campaigner.  
"As I belong to a socially backward caste, they consider my politics to be of a low level (neech rajneeti)," Modi said in a series of tweets.
"Some people (Gandhis) cannot see that it is due to renunciation, sacrifice and hard work of people of backward class that the country has reached to the present position," Modi further tweeted targeting Priyanka.  
"This 'neech rajneeti' will wipe tears of thousands of people and free India of 60 years of mis-governance and vote bank politics," he said.
"The height of 'neech rajneeti' has power to make Mother India a prosperous and powerful nation," Modi said.  
The BJP strongman had yesterday taken on the Gandhis at their home turf Amethi, the constituency of Congress vice president Rahul Gandhi, in the last lap of electioneering.