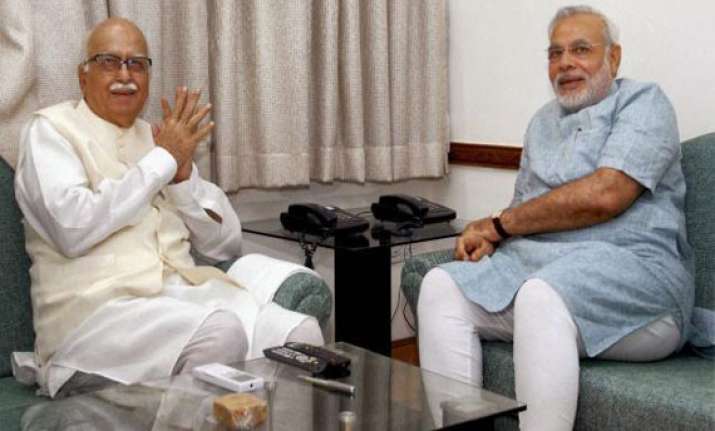 Ahmedabad, Feb 16: Ahead of the meeting of Parliamentarians from Gujarat tomorrow, Chief Minister Narendra Modi met former Deputy Prime Minister and senior BJP leader L K Advani here on Friday.
Parliamentarians from Gujarat are scheduled to meet on Saturday in Gandhinagar, where they would discuss the issues of state importance. Advani is also in the city to attend this meet as he represents Gandhinagar constituency.
Modi paid a courtesy visit to BJP leader Advani on Friday on his arrival here from Delhi, an official communiqué said.
A consensus on issues pertaining to the state and to be raised in the forthcoming budget session of the Parliament in New Delhi is likely to be drawn during the meeting, sources said.