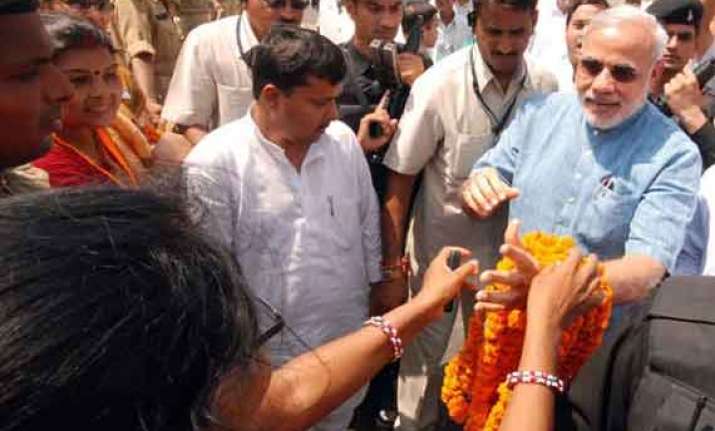 Thiruvananthapuram:  Reaching Kerala for his first major public engagement after being declared as BJP's Prime Ministerial candidate, Narendra Modi is likely to meet representatives of some Churches and address a meeting organised by a leading Dalit outfit in Kochi before rounding off his day-long visit with a rally here tomorrow.
Despite its constituent failure to win even a single seat in the assembly or Lok Sabha from the state dominated by Fronts headed by Congress and CPI(M), BJP state unit has been projecting Modi's visit as a big occasion.
According to a party spokesperson, Modi's visit would not only help party to firm up its existing support base but also to reach out to communities and classes that have largely kept away from the saffron party so far.
Party sources said Modi will be meeting representatives of some of the church denominations in Kochi though an official word is yet to come from any of them on such an interaction.
Modi will be addressing a public meeting organised by "Kerala Pulaya Maha Sabha" (KPMS), a socio-cultural outfit of one of Kerala's leading Scheduled Caste communities.