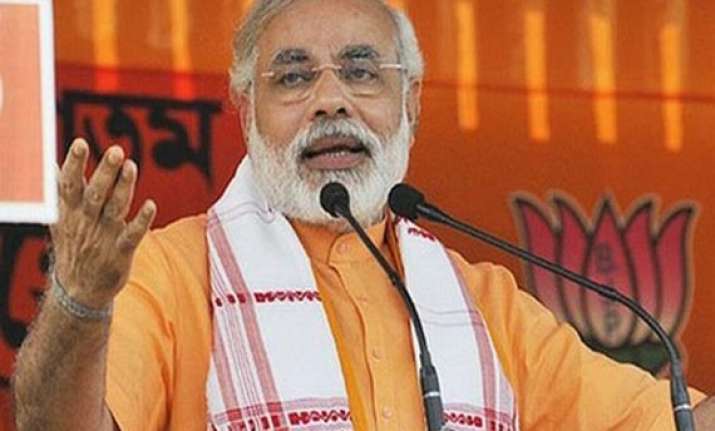 New Delhi, Jun 13: The issue over annointing Narendra Modi as chief of BJP's election campaign has conflagrated into a major crisis for NDA, with the Janata Dal(United) making it clear that it would walk out of the alliance both in Bihar and at the Centre.
After senior BJP leader L K Advani spoke to Bihar chief minister Nitish Kumar over phone on Wednesday, BJP president Rajnath Singh also spoke to the Bihar strongman. In Delhi, former BJP president Nitin Gadkari today met NDA convenor and JD(U) chief Sharad Yadav to persuade him to reconsider.
Later, Sharad Yadav told mediapersons that he would decide this evening about the date for his party meeting in which the severing of alliance with BJP will be decided.
Yadav also clarified that it was West Bengal chief minister Mamata Banerjee who has spoken about the Federal Front, and not JD(U) leader K C Tyagi who mooted this idea.
"Yes, our leader K C Tyagi met Mamataji, but it was Mamataji who is speaking about the Federal Front, and not our party. Federal Front is Mamtaji's wish", said Yadav.
"We are continuing discussions (with BJP) to find out ways to counter the situation that has deteriorated", said the JD(U) chief.
Yadav, who was evasive, said any decision will not be taken in haste. "We will take the decision in our own way."