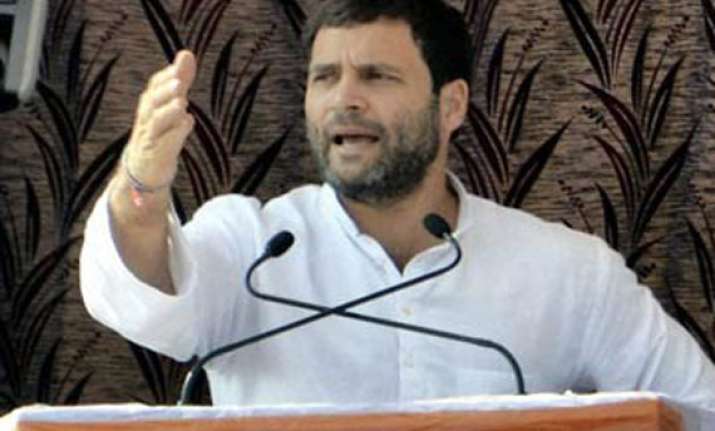 Yavatmal (Maharashtra): Congress vice president Rahul Gandhi Friday attacked the BJP's prime ministerial candidate Narendra Modi, accusing him of "ruining" the farmers of Gujarat.
Addressing a large rally in Yavatmal, among the districts reporting the highest number of farmers' suicides in the country, Gandhi said that for the Nano car project, the Gujarat government had acquired the lands of 3,000 farmers.
"Those farmers were ruined. Only 2,000 among them got jobs... This cannot be a model of development," he told the gathering comprising mainly farmers of the Vidarbha region.
Farmers are the backbone of the country's economy and even if nobody thinks about them, the Congress has always worked in the interest of the farming community, said Gandhi.
"To ensure that farmlands are not siphoned off my industrialists at throwaway prices, the Congress brought the land acquisition laws. It is the Congress which arranged for writing off the Rs.70,000 crore farm loans," he said.