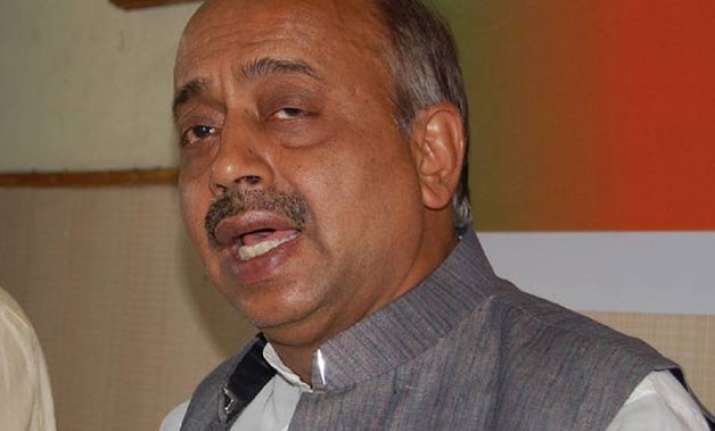 New Delhi:  Hailing the first year of NDArule, senior BJP leader Vijay Goel today said Prime Minister Narendra Modi has brought the country out of an atmosphere of 'gloom' and 'disappointment' of the UPAdays.
"There was an atmosphere of disappointment in the country. Our Prime Minister Narendra Modi has removed that gloom... There was policy paralysis and no decisions were being taken," Goel said at the 'Modi Tea and Exhibition' held at his residence here.
Enumerating the schemes launched by the Modi government in its first year, Goel said, "Modi Government's one year achievements were so numerous that even Modi will find 365 hours inadequate to count them."
Several other party leaders including Vijay Malhotra, Meenakshi Lekhi, Mahesh Girri and Ramlal too addressed the gathering.
BJP's national organisation secretary Ramlal said that in its first year, the Modi Government has laid down a strong foundation of an "educated, healthy, rich and respected" India.
"A foundation of the vision of India Modi strives to achieve in the five years, has been laid in the first year of the government," he added.
The party leaders and workers later took out a "Vikas March" that was scheduled up to India Gate but the marchers returned to the venue, 10, Ashoka Road, from the halfway mark.
BJP will be organising several programmes to popularise the Modi Government's achievements of one year, under "Jan Kalyan Vikas Parv", in all parts of Delhi. Lakhs of new members of BJP who joined the party in the recent membership drive will be contacted during these programmes, Goel said.