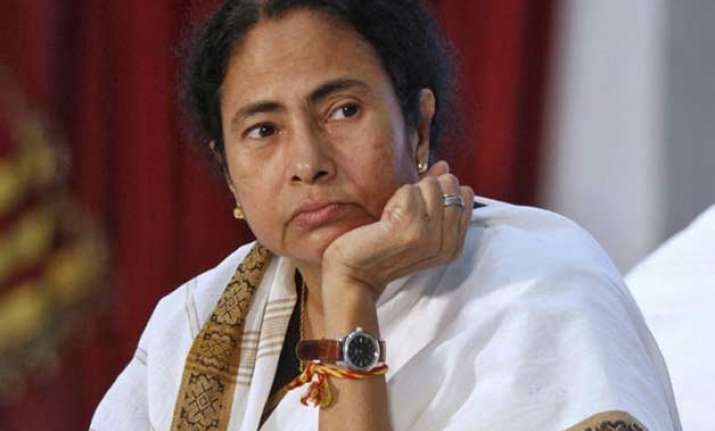 Kolkata: West Bengal Chief Minister Mamata Banerjee today accused the Narendra Modi government of trying to destroy the federal structure of the country and corner regional parties.
"They (Modi government) are trying to destroy the federal structure. The Prime Minister can talk to a chief minister 100 times and a chief minister can talk to the PM. But if the PM, not the cabinet secretary, talks to state chief secretary regarding state matters, is it not an interference in our federal structure?" she said.
"Yet, we are working together with the central government in the interest of the people," she said.  "The BJP government at the Centre is trying to pin down regional parties," the CM said.
"Sometimes they use CBI, sometimes ED and sometimes Income Tax Department against a poor party like us. We have been advocating state funding of election for a long time," she said.
Claiming that the BJP came to power at the Centre because the Congress had become highly unpopular, the Trinamool Congress chief said that the BJP government did not do what they had committed to do before the (Lok Sabha) election. "They had promised to bring back black money, did they bring it?" she asked, alleging that the Centre was pursuing anti-people policies.
The chief minister accused the Modi government of being anti-poor and said they had stopped central assistance for the ICDS (Integrated Child Development Service) and put the burden of running 100 days' work, National Rural Health Programme, Gramin Sarak Yojana and even backward districts programme on the state government.
"It is natural that they will not get the support of the masses. You tell me why will the people support them? Why will people vote for them? Firstly, their ideology is communal, secondly, they don't have a development attitude and they are destructive," she said.
The TMC supremo asserted that her party had delivered 99.9 per cent of what it had promised to the people in its poll manifesto.