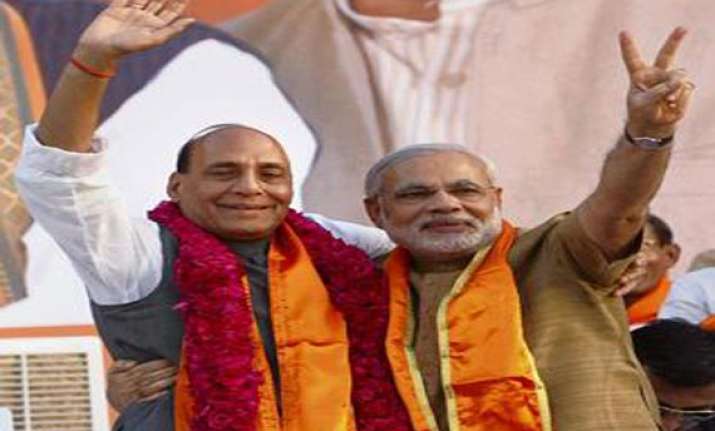 Ahmedabad, Jun 9: Thousands of BJP workers gave a hero's welcome to chief minister Narendra Modi at Ahmedabad airport on his arrival from Goa this evening.
Addressing his supporters, Modi said, the people of Gujarat have given him overwhelming victories thrice, because of which  party leaders at the national level have now thought he would make the BJP victorious in the 2014 elections.
"Even if I work at the national level, my attention on Gujarat will never waver", Modi told his supporters.
Modi thanked the people of Gujarat for their overwhelming support, and said that he was now going to shoulder an onerous responsibility for his party.