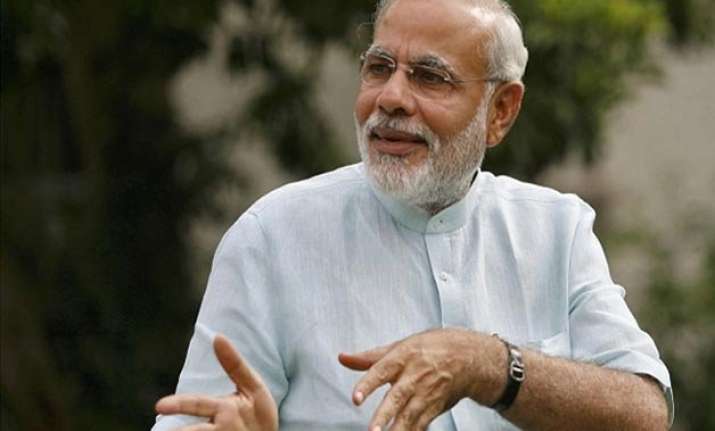 Andal (WB):  Completing his maiden two-day visit to West Bengal as Prime Minister, Narendra Modi today flew to New Delhi from Kazi Nazrul Islam Airport, the first greenfield airport in eastern India, which is yet to begin its commercial operation.
The prime Minister flew to the airport in a helicopter from Asansol after inaugurating the refurbished IISCO plant at nearby Burnpur before boarding his IAF aircraft which took off around 1 pm, airport officials said.  
Modi became the first passenger to fly out of the airport. He was seen off by West Bengal Governor K N Tripathi.  
The Kazi Nazrul Islam Airport as the country's first privately constructed aero city project at Andal received the nod for commercial operation from the Directorate General of Civil Aviation only recently.
The Rs 10,000-crore project that includes a full-fledged airport capable of handling flights like Boeing B 737-800 and Airbus A320 aircraft has been developed by Bengal Aerotropolis Project Ltd (BAPL).
Commercial flights from the airport are slated to begin from May 12 with Air India subsidiary Alliance Air operating an ATR-48 aircraft. The 48-seater plane will fly between Andal and Kolkata.
Changi Airports of Singapore has a 32 per cent stake in the Aerotropolis project.