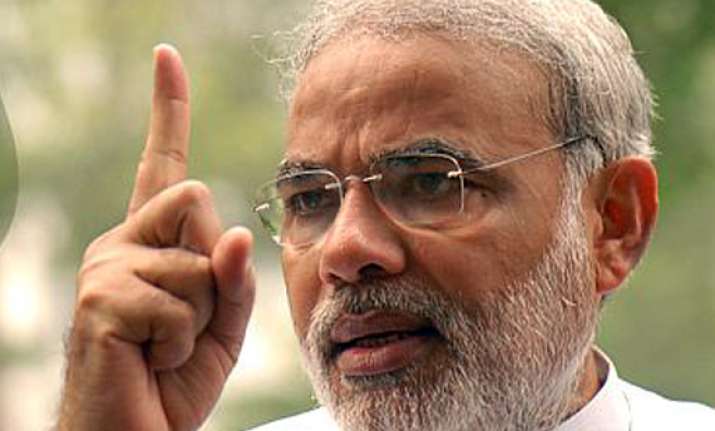 Anand (Guj), Jun 15:  Expressing concern over malnutrition in Gujarat, Chief Minister Narendra Modi Friday asked the people to give attention to the health of their children to tackle the menace.
Modi was speaking at a Shala Praveshotsav (school enrollment) function at Megalpur village in Sojitra taluka in the district here.
"This is the same district from where rivers of milk flows," Modi said apparently referring to Amul.  "But I find children here are malnourished...A child looks similar to clothes left to dry on a clothes hanger," he said adding "it is sad sad to see such (malnourished) children."
The chief minister urged parents to be attentive towards their child's health and help the state combat the problem of malnutrition.
At another function at Devawanta village in Sojitra taluka, is 25 km from here, he said there is high rate of female illiteracy in the district.
"Anand is a district known for a large number of Non-Resident Indians (NRIs). But here, female illiteracy is high. Out of the 100 females, only 30 are literate. 
Because of illiteracy, we are feeling ashamed," Modi said in his address.  He appealed to the villagers, teachers and schools to spread the "light of education in all the villages of Gujarat by binding each other with emotional attachment and developing this quality in children from their childhood." "Teachers should be well-prepared to satisfy the curiosity of children. Students should be taught in such a way that they develop affection and love for their school and teachers," he said.
Attributing his success to the government-run schools, he said "it is a myth that there is a qualitative difference between government-run schools and modern private schools." He also expressed displeasure over the "negligent attitude towards daughters and treatment given to them as domestic helps".