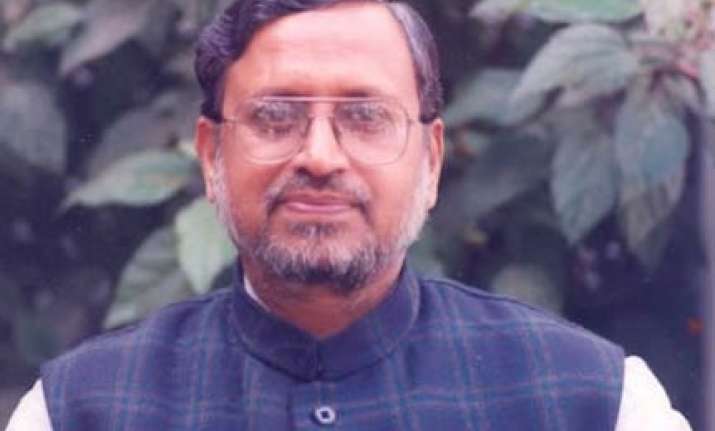 Bihar Deputy Chief Minister Sushil Kumar Modi on Sunday  condemned Maharashtra Navnirman Sena (MNS) chief Raj Thackeray's letter to State Bank of India demanding consideration of locals on priority for 1100 clerical posts.
Every citizen has the constitutional right to settle and carry on business across the country and students can appear in examinations in All India Services and other state services without any hindrance, the senior BJP leader said in Patna. 
Modi charged the Congress with creating yet another "Bhindrawale by promoting the MNS chief" and said the suspension of four MNS MLAs from the Maharashtra assembly for 'misbehaving' with Samajwadi Party MLA Abu Asim Azmi was an 'eye-wash'. "The MNS chief has tacit support of the Congress," Modi alleged.
Urging Prime Minister Manmohan Singh for appropriate action against Thackeray in the interest of the country and for the unity and integrity of the nation, he said the MNS's demand to give preference to only Maharashtrians in bank jobs violated the Consitutional provisions. 
The developments took place in the wake of the SBI is holding an entrance exam in Mumbai.  "About 1.5 lakh applications have been received by SBI and 70 per cent are outsiders. The posts are local and Marathi people should get priority for that," MNS General Secretary Shirish Parkar said in Mumbai yesterday. PTI