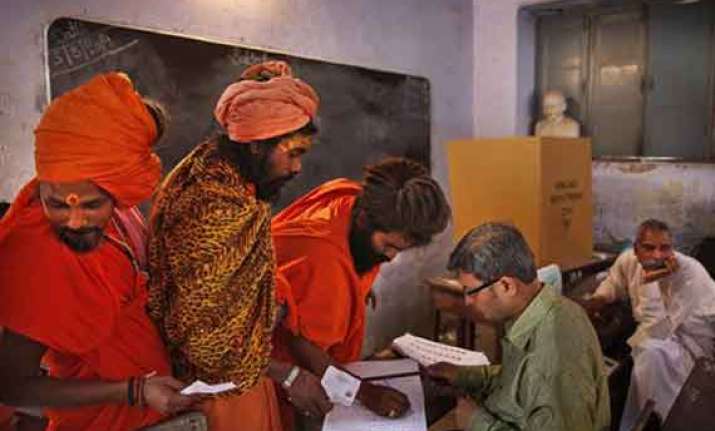 New Delhi: With the Lok Sabha battle getting increasingly bitter, millions voted Wednesday in 64 constituencies across seven states, with sporadic violence reported mainly from Andhra Pradesh.
Barring Baramulla in Jammu and Kashmir, all other constituencies saw brisk balloting from the time polling started at 7 a.m. By midday, there were long queues of men and women at most places.
Election Commission officials reported "very high polling" in West Bengal's six seats -- 60 percent in the first six hours -- and "brisk" to "high" polling everywhere else. Balloting was sluggish in Baramulla.
One of the most keenly watched fights Wednesday is in Amethi in Uttar Pradesh where Congress leader and outgoing MP
Rahul Gandhi
faces a strong challenge from BJP's Smriti Irani and AAP's Kumar Vishwas.
In a clear indication that he is taking the opposition seriously, Rahul Gandhi visited Amethi for the first time on any polling day ever since he was elected from there a decade ago.