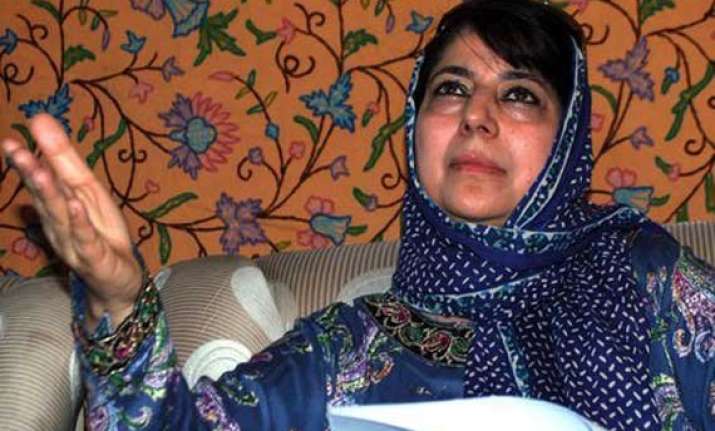 New Delhi: PDP leader Mehbooba Mufti today sought financial help from the Centre to rebuild health sector in Jammu and Kashmir besides a medicine bank and AIIMS-like institutes.
In the Consultative Committee of Parliament for the Ministry of Health and Family Welfare, Mufti said health sector was affected the most in recent floods and the mountainous region of the state needed fully-equipped ambulances.
Health Minister Harsh Vardhan chaired the first meeting of the committee since the BJP government came to power.
The militancy-hit state also required trauma centres due to large scale violence and cases of road accidents, she said.
Mufti, whose party is in opposition in the state, also drew Vardhan's attention to the non-functioning status of super-specialty hospitals in the state, saying only buildings exist and no patient care is available there.
She said there should be a nodal officer at the Centre to oversee the central-sponsored projects in the state and added that Centre should partner the state to provide health insurance to people. KR
The premium of the scheme, she said, should depend of the financial status of the people.