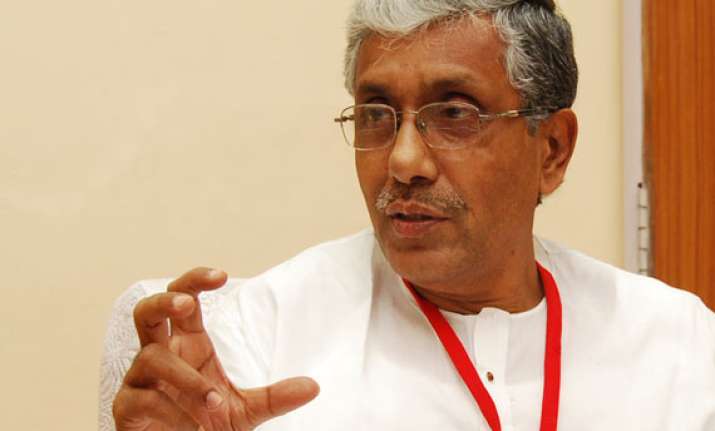 Agartala, Feb 13: He washes his clothes every morning, has just over Rs.10,000 in his name and owns neither house, mobile nor car. Tripura's Manik Sarkar is probably India's poorest chief minister and that rare politician whose honesty is extolled by his staunchest political opponents.
The Communist Party of India-Marxist (CPI-M) leader, described by political pundits as the defender of the last red bastion, says his wife's pension sustains both of them. His wife, Panchali Bhatacherjee, a retired central government employee, declines the use of a government vehicle and commutes by rickshaw or walks.
At 64, Sarkar, who is leading the CPI-M in making another bid for power in the Feb 14 assembly elections in this border state that is surrounded on three sides by Bangladesh, had just Rs.16,120 in 2008. In 2013, according to his election affidavit, he has less: Rs.10,800.
In line with CPI-M policy, Sarkar gives his salary to the party, which pays him Rs.5,000 per month.
He is India's only chief minister who does not own a home, a car or a bank balance worth mentioning. He does not even have a mobile phone and has never used the red beacon on his official car.