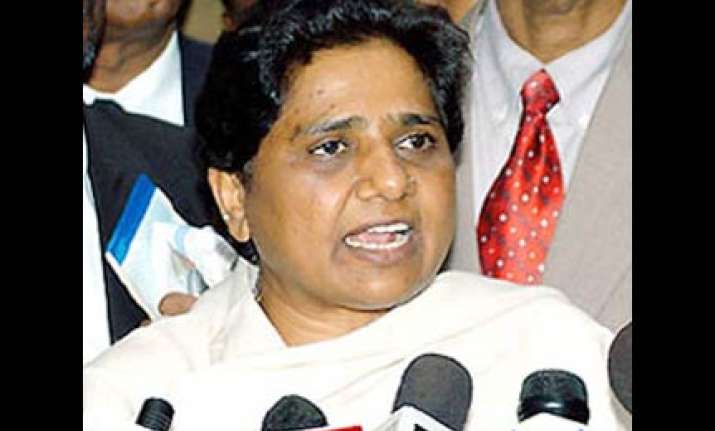 Facing flak from opposition parties over the multi-crore garland that she wore at a BSP rally, Uttar Pradesh Chief Minister Mayawati on Wednesday
announced an agitation from March 25 to "expose" her political opponents.
"At a meeting of party leaders, including MLAs and MPs, the BSP supremo announced her decision to stage a 'pardafash (expose)' demonstration against opposition parties in all districts of the state from March 25 in a phased manner," party sources said.
The demonstration will be organised to expose the "conspiracy" against BSP being hatched by opposition parties, especially Congress, they said.
Mayawati is facing strident attack after she was garlanded with notes of value estimated between Rs 21 lakh and Rs 15 crore at a massive rally here on Monday. Even today she got herself honoured in the same manner with currency notes said to be of the value of Rs 18 lakh. PTI