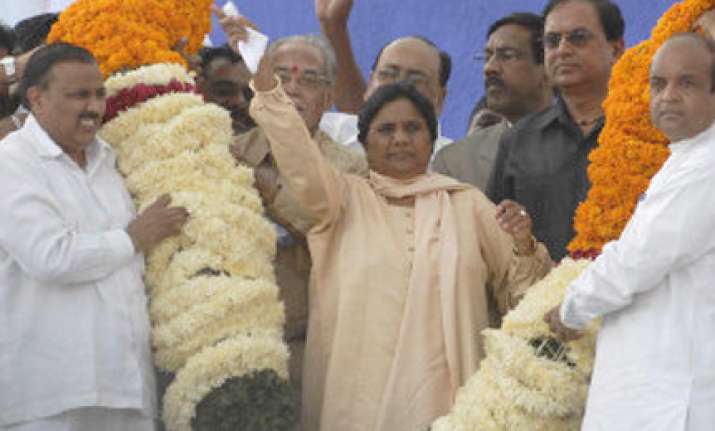 Being repeatedly attacked by her political adversaries for collecting donations on her birthday Uttar Pradesh Chief Minister on Thursday said the system will be abolished from next year.
"The system of collecting financial assistance on my birthday will be stopped from next year," Mayawati aid while issuing directives to partymen during BSP's two-day national convention that started in Lucknow on Wednesday.
 The BSP supremo said that now the party's membership fee will be increased to Rs 40 which will be collected through a special campaign between January 1 to March 31 every year.
Mayawati was time and again attacked by opposition parties for allegedly forcibly collecting donations on her birthday.
Hefty amounts were reportedly collected on the occasion every year by party's MLAs and MPs and deposited in the party's fund.
The opposition also launched a outcry when a PWD engineer Manoj Kumar Gupta was beaten to death allegedly by BSP MLA Shekhar Tiwari in Auraiya in December last year.
Mayawati, however, clarified that her birthday was celebrated as Arthik Sahyog Diwas on the directives of BSP founder Kanshiram.