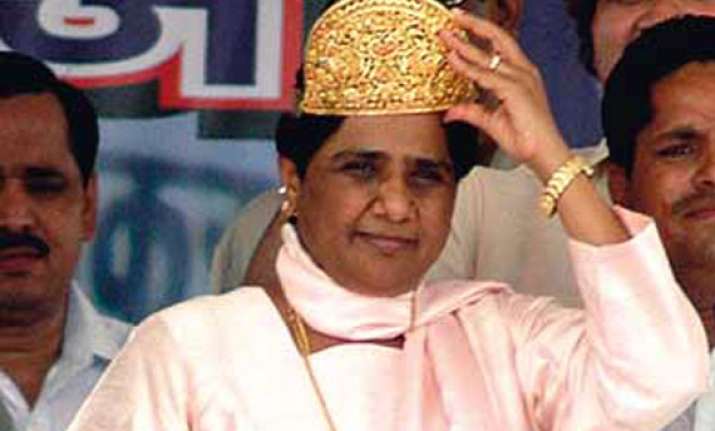 Greater Noida: Predicting a hung Parliament, Mayawati on Saturday said a coalition government will be formed after the Lok Sabha polls and BSP will play the roll of "king maker".
"No single party will be able to form government at the Centre. There will be coalition government and without BSP's support government formation will not be possible. BSP will play the king maker role in government formation," she said while addressing a huge rally in support of BSP candidate from Gautam Buddha Nagar Lok Sabha seat, Satish Awana.
The former Uttar Pradesh chief minister said that she had sent the recommendation for inclusion of 17 castes under OBC to the Centre, but opposition parties and Congress "have thrown it in dustbin".
She said that the law and order situation in the district and in the entire state was deteriorating and criminals have no fear of police.
Gautam Buddha Nagar has five Assembly seats-- Noida, Dadri, Jewar, Sikandrabad and Khurja. On the occasion, Joginder Awana, general secretary of UP
Congress Committee joined BSP.