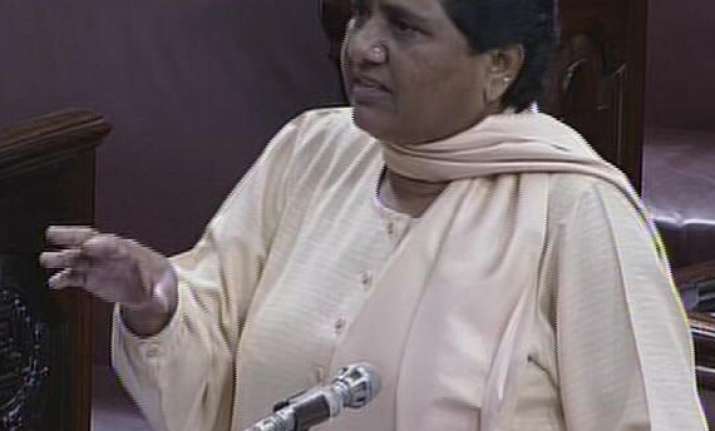 New Delhi, Aug 12: Bahujan Samaj Party chief Mayawati Monday demanded president's rule in Jammu and Kashmir, saying the state government had failed to handle the situation in Kishtwar after last Friday's communal violence.
"Law and order has failed in Jammu and Kashmir and the state government has failed to control the situation. I demand that the state government be dismissed and president's rule be imposed," Mayawati said, while speaking in the Rajya Sabha.
Mayawati said she had no trust in the judicial probe ordered by the state government, and demanded a high-level inquiry under the central government.
"The central government should interfere, and a report should be lodged against home minister Kichloo (Jammu and Kashmir Minister of State for Home Sajjad Ahmad Kichloo), who was in Kishtwar at the time of the clashes and failed to control the situation," she said.
Communal violence in Kishtwar on the day of Eid-ul-Fitr claimed two lives; 20 people were injured.