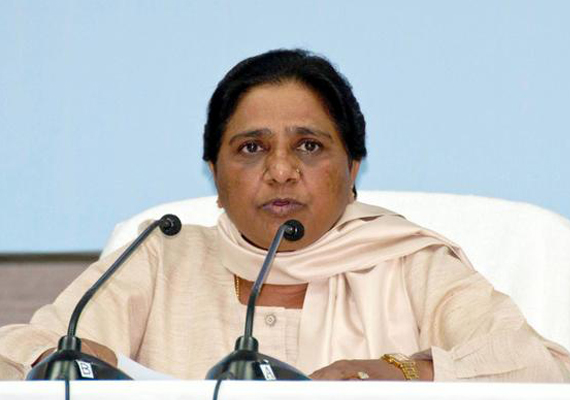 Lucknow, Jul 31: Holding that suspension of IAS officer Durga Shakti Nagpal proved that "goonda and mafiaraj" was prevailing under SP rule in the state, BSP chief Mayawati today demanded that the Centre and the UP governor intervene in the matter.
"In the prevailing dismal law and order situation and goonda and mafiaraj, apart from the people of the state, honest officials are also facing hardships. The suspension of Durga Shakti Nagpal is an example, as she been sacrificed for mining mafia," Mayawati said.
"I request the governor to intervene to provide justice to the officer. The central government should also take notice of it or else it would be most difficult for honest officials to function under the SP government and it would not be a good signal," she said.
She reiterated her demand for imposing President's Rule in the state.
When asked about chief minister Akhilesh Yadav's recent statement that those who are afraid of the law and order situation in UP need not come to the state, ostensibly aimed at her, Mayawati termed it a childish comment.
"On this childish comment, my party has to say that the chief minister should tell his father (SP chief Mulayam Singh Yadav) to go away from Uttar Pradesh, as had openly criticized the law and order situation in the state and asked him to follow in the footsteps of Bihar chief minister," she said.