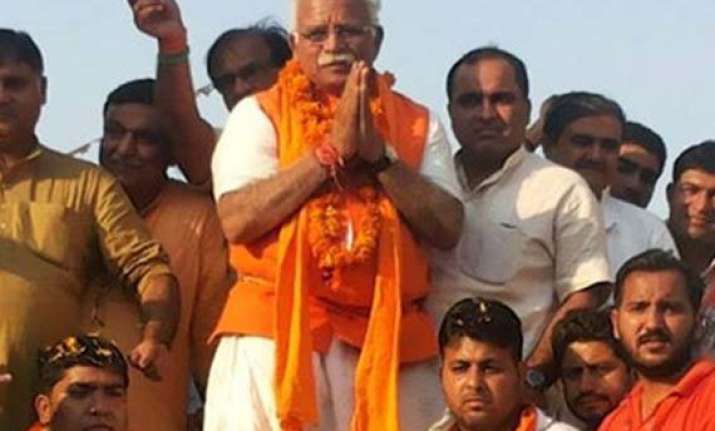 Manohar Lal Khattar, the first time MLA who was a dedicated RSS pracharak once upon a time, was sworn in as the new Chief Minister of Haryana at Tau Devi Lal Stadium in Panchkula on October 26. Khattar is known to be Prime Minister Narendra Modi's right-hand man in Haryana.
His selection is viewed as a major turning point for the BJP  in the state as he will be the 4th non-Jat to lead Haryana in the past 48 year's history and also the 1st in last 18 years.
Manohar Lal Khattar, 60, is known for keeping a low profile in the party and is known to be a tough task master.
Even though he was one of the forerunners for the coveted post of Haryana's Chief Minister, yet little is known about the man who has always preferred to work from behind the curtains.
Let us know more about the CM designate of Haryana – Manohar Lal Khattar: