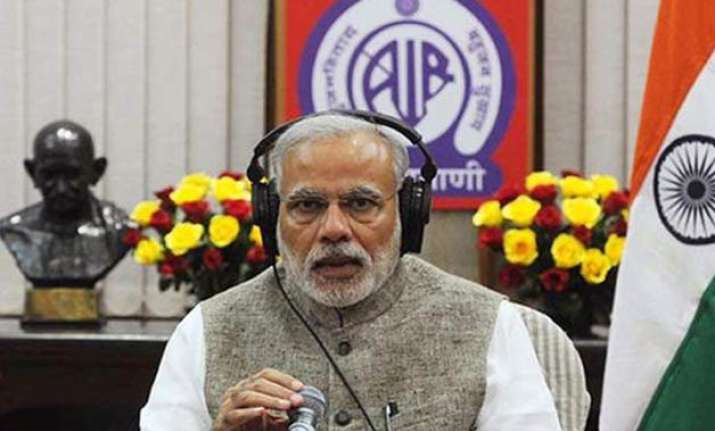 New Delhi: Prime Minister Narendra Modi will address the nation on his popular radio programme 'Mann Ki Baat' on April 26, falling on last Sunday of this month.
PM in a tweet announced the scheduled date of the programme. His tweet read, "Looking forward to 'Mann Ki Baat' on the 26th of this month."
Mann Ki baat, broadcast every month on one of the Sundays, started in October last year. PM targets a major issue in his hour long programme. When US President Barack Obama visited New Delhi in January, he co-hosted the show with Modi which was broadcast on January 27.
It is not yet clear what would be the topic of this month's broadcast.
He had defended government's stand on Land Bill in last month's speech.