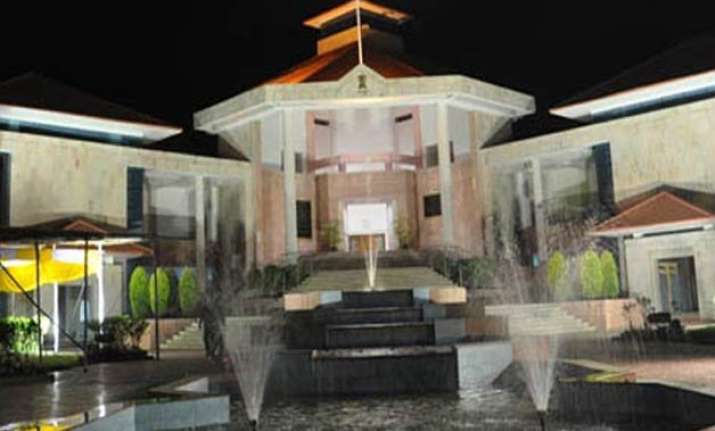 Imphal: The Manipur High Court yesterday stayed the Assembly Speaker's Tribunal order which disqualified MLA O Lukhoi Singh of Trinamool Congress Party.
Chief Justice Lakshmi Kanta Mahaprata, after hearing the plea of the counsel of Lukhoi Singh regarding his client's disqualification by the Tribunal of Speaker Th Lokeshwar Singh on May 27, passed the stay order.
The Court asked the Tribunal to revoke the disqualification of Lukhoi Singh who represented Wangoi constituency…
The petition filed by the counsel of Lukhoi Singh also sought the Court's intervention in holding re-poll in the constituency.
However, the chief justice said that the court did not have jurisdiction to any decision of the Election Commission of India until the first matter was resolved, according to order.
The court of fixed the next hearing of the case on August 19.
Lukhoi Singh was disqualified along with two other Trinamool Congress MLAs Khumukcham Joykishan Singh of Thangmeiband constituency and Thongam Bishwajit Singh of Thongju constituency on May 27 last.
Kh Joykishan Singh told the press that he would not move the court against his disqualification and would prefer to fight mid-term election seeking people's mandate since he did not like to join Trinamool Congress party again.